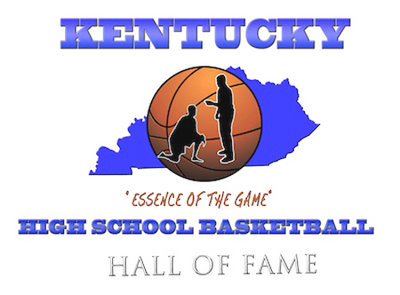 All broadcasters are invited to a ribbon-cutting ceremony celebrating the opening of the Kentucky High School Basketball Hall of Fame (KHSBHF) set for Noon (EST) on Friday, July 21. The facility is located at 212 West Dixie Avenue, Elizabethtown, KY.
The ceremonial opening culminates the $1.7M building project. Elizabethtown Mayor, Edna Berger will be joined by several business leaders, current members of the Hall of Fame, KHSBHF sponsors and civic leaders.  Mayor Berger and Hall of Fame Sports Journalist, Billy Reed, will provide remarks at the ribbon-cutting before opening the doors for all invited guests and media to explore.  The one-of-a-kind facility will be the epicenter of Kentucky basketball and will honor the rich history and cultural significance of the sport in the Commonwealth.
The Kentucky High School Basketball Hall of Fame (KHSBHF) Induction Celebration is scheduled for July 22 nd at the Historic State Theater in Elizabethtown, KY. This is the sixth annual event.
There will be 18 inductees receiving this honor for the 2017 Centennial Class of the Kentucky High School Basketball Hall of Fame and this will conclude the first 100 Inductees. The event will begin at 5:30pm (EST). Tickets are on sale now.
The Induction Celebration begins at 5:30pm with a reception in the Wesbanco Gallery. The inductees and their families will arrive to sign autographs and meet the public. The Pre-Show and Celebration will begin at 7:15pm in the Theater.
Tickets are $30 each and can be purchased at the Pritchard Community Center (270)765-5551, 404 South Mulberry, Elizabethtown; Historic State Theater (270)234-8258, 209 West Dixie, Elizabethtown; or by visiting http://www.khsbhf.com.
The 2017 Centennial Inductee Class:
Coach Joe Harper, Monticello High School, 1954-1986
Coach Greg Todd, Lexington Catholic High School, 1992-2006
Coach Ray Vencill, Elizabethtown High School, 1962-1978
Coach Russell Williamson, Inez High School, 1927-1948
Erin Boley, Elizabethtown High School, 2012-2016
Robert L. Brooks, Richmond Madison High School, 1966-1970
Darel Carrier, Bristow High School ,1956-1960
Lisa Collins, Laurel County High School, 1974-1980
Valerie Owens Combs, Butler High School,1973-1976
Mary Taylor Cowles, Marshall County High School, 1984-1987
Phil Cox, James A Cawood High School, 1978-1981
Kyra Elzy, Oldham County High School, 1991-1996
Manuel Forrest, Moore High School, 1978-1981
Kenneth Harold Kuhn, Male High School, 1953-1955
Charlie Osborne, Flat Gap High School, 1953-1957
Harold E. Sergent, Ashland High School, 1959-1961
Jack Upchurch, Wayne County High School, 1953-1957
Bobby Washington, Dunbar High School, 1962-1965