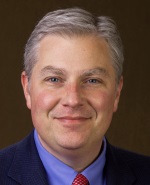 As most of you know from our first announcement on 10/27/2017, KBA Chairman-Elect David Brinkley has been been battling cancer. His first surgery was the morning of 10/27/17 with a Da Vinci robot to remove 2 tumors found in his neck. David is a fantastic member of our broadcast family and our thoughts and prayers are with him and his family.
As Henry has stated several times since he began his term as KBA's President /CEO, "Broadcasters, our members, those that we work with so closely everyday become our work family, any time any type of condition like this occurs we want our members to know that we support them and will be there for them in any capacity in which we are able."
Please read the following health update that we received from David on Nov. 29th, 2017.
"Good morning!
Henry, please pass this along to our members and thank you again for the many ways that you have reached out and supported me during this fight! It has meant the world to me.
First, I want to say that there may not be a more supportive group of people on this planet than the KBA. I have received cards, letters, emails, texts, and calls of encouragement that have truly made a difference! I don't mind telling you that there have been some pretty discouraging and difficult days over the past month but the constant flow of prayers and inspiration from this group has truly made a difference in my life.
I am lucky to be part of such a fine organization with such fine people. And folks, I mean that.
Today (11/29/2017) is hopefully my last surgery at UK. I'm told that if they get it all, there will be no need for chemo or radiation therapy. That is our goal. We believe that we can reach it. We have too much to do to let cancer slow us down anymore.
I'll keep everyone updated as I can. Thanks again for all of the prayers and many layers of support! Y'all mean the world to me.
Have a better week than me,
-David"
Continued Prayers David! If you would like to send David any words of encouragement, please mail them to:
David Brinkley
Public Television Director
Western KY University
1906 College Heights Blvd
Bowling Green, KY 4210-1034