CALLING ALL BROADCASTERS! NOW IS THE TIME TO BE SEEN NATIONALLY AND RECOGNIZED FOR ALL YOUR WEATHER-RELATED EFFORTS. DEADLINE IS JANUARY 26! THE NAB WANTS YOUR WINTRY WEATHER FOOTAGE!
The NAB State Leadership Conference will be held in Washington, DC , February 27-28. As a result, the theme is Broadcasters There When It Matters.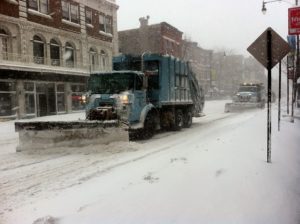 In particular, the NAB is seeking photos of your great broadcasting skills from recent fires, snowstorms, floods, etc. The NAB wants tons of photos from both radio and television stations.
Please be sure the photos are, at minimum, 300 dpi, high-res JPG files as we plan to blow these up. Also please be sure to identify everybody in the photos with names, station call letters, city, state. If there is a great story to go along with the photo let us know as well. Please email those to Sue Keenom or Adam Sandler
If you have compelling video or audio clips, please send those our way as well. We are also producing a video. They need to be HD quality. (1280x h.264 files). You can send them via WeTransfer.com to mkhatcheressian@nab.org.