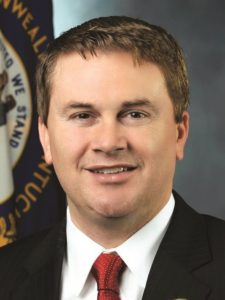 KBA is honored that this was Comer's very first legislative action as a member of Congress. Congressional predecessor Ed Whitfield of the first congressional district, was a long-time supporter of Kentucky broadcasters and newly elected Congressman Comer is continuing the support.
KBA appreciates Congressman Comer's commitment to Kentucky's radio and television broadcasters and looks forward to a long relationship.
With the addition of Congressman Comer, the Kentucky house delegation remains at 100% and in full support of the Local Radio Freedom Act.